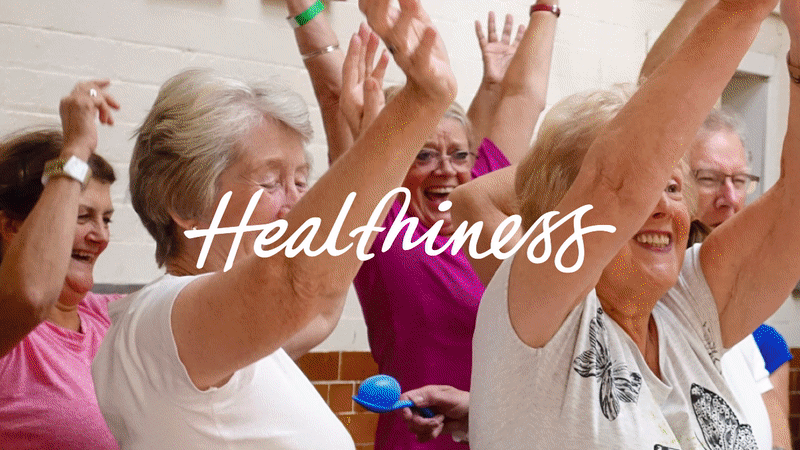 Online fitness classes are hosted on Facebook and you can also find a series of 30 minute exercise videos on YouTube.
Important Update: COVID-19 Coronavirus Pandemic
Due to the ongoing coronavirus crisis, unfortunately we will no longer be able to offer face-to-face exercise classes as of Friday 20th March. As a result, all sessions advertised on the website are temporarily suspended.
Our Health & Wellbeing Event due to take place on 25th March 2020 has also been postponed.

However, we also understand the huge health implications of older and vulnerable people being isolated and confined to their homes for possibly months on end. With that in mind we are going to flip our service and start delivering online exercise classes instead.
We will be streaming classes live on Facebook at Healthiness Ltd and also be posting short, 30 minute exercise videos on the website. and YouTube page. Please see the Healthiness Online page for details of how to join in.
These sessions can be followed in your own home with no equipment necessary to enable you to keep active and connected.
We will be offering a timetable of classes each day ranging from Chair-based Exercise, Better Balance, Postural Stability, Functional Fitness and many more. Initially we will be running three live sessions per weekday and you can see the timetable on the Healthiness Online page.
Take care everyone, stay well and we hope to see you again soon. Best wishes from the Healthiness team.
Please click here for official information and advice from NHS UK on coronavirus (COVID-19).
Who We Are
Healthiness Ltd is a not-for-profit health promotion company funded by the Big Lottery, Henry Smith Foundation and Sport England with the NHS. We offer a variety of fitness classes and social opportunities throughout Liverpool and online, including specialist 50+ exercise, fun fitness, chair-based exercise and aerobics, walking groups, cycling groups, Couch to 5K running, active bingo, boccia, arthritis rehabilitation, fitness boot camps and dementia-friendly exercise.
All our online and live class videos can be accessed free of charge, but we do rely on donations in order to continue to provide this service.
For more information tailored to your interest, please select an option from the menu below.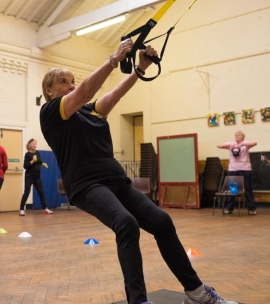 A wide variety of fitness classes especially designed for older adults, including exercise circuits, toning, stretch, boxercise and more.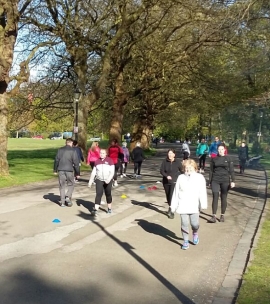 Running for complete beginners. A ten week running programme to help everyone get into running. Just £10 for a full 10 week programme!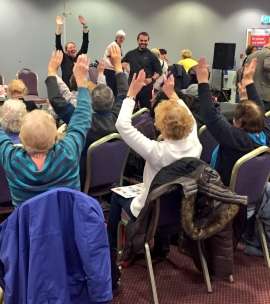 A new and innovative way to exercise - increasing exercise participation while having a game of bingo.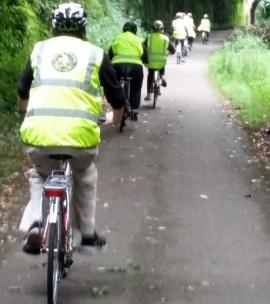 Social off-road cycling groups across the city with bike hire available and refreshments included.

Jackie - 50+ Classes
'I attend Healthiness classes three times a week, go to a rambling club and go on walking breaks. Before, I didn't exercise for years but now I get about six hours of exercise a week. Over the two years I've been attending I've come on leaps and bounds. Look at me now - I did a 5K last month!'

John - Care Assistant
'I think the project is brilliant and it has resulted in lots of benefits for our residents. They look forward to their weekly interaction the team. All staff, residents and their families enjoy joining in and learning about their health. Everyone enjoys it so much.'
Healthiness Ltd
Room 1, Toxteth Town Hall
15 High Park Street
Liverpool, L8 8DX
Site last updated: 23rd April 2020
© Healthiness Ltd, 2020