Following the latest tier 3 restrictions, we continue to provide online sessions via Facebook and Zoom. You can also find a series of short, 30 minute exercise videos on our YouTube channel.
Class Timetable
Timetable updated 29th October 2020
Online sessions are shown in blue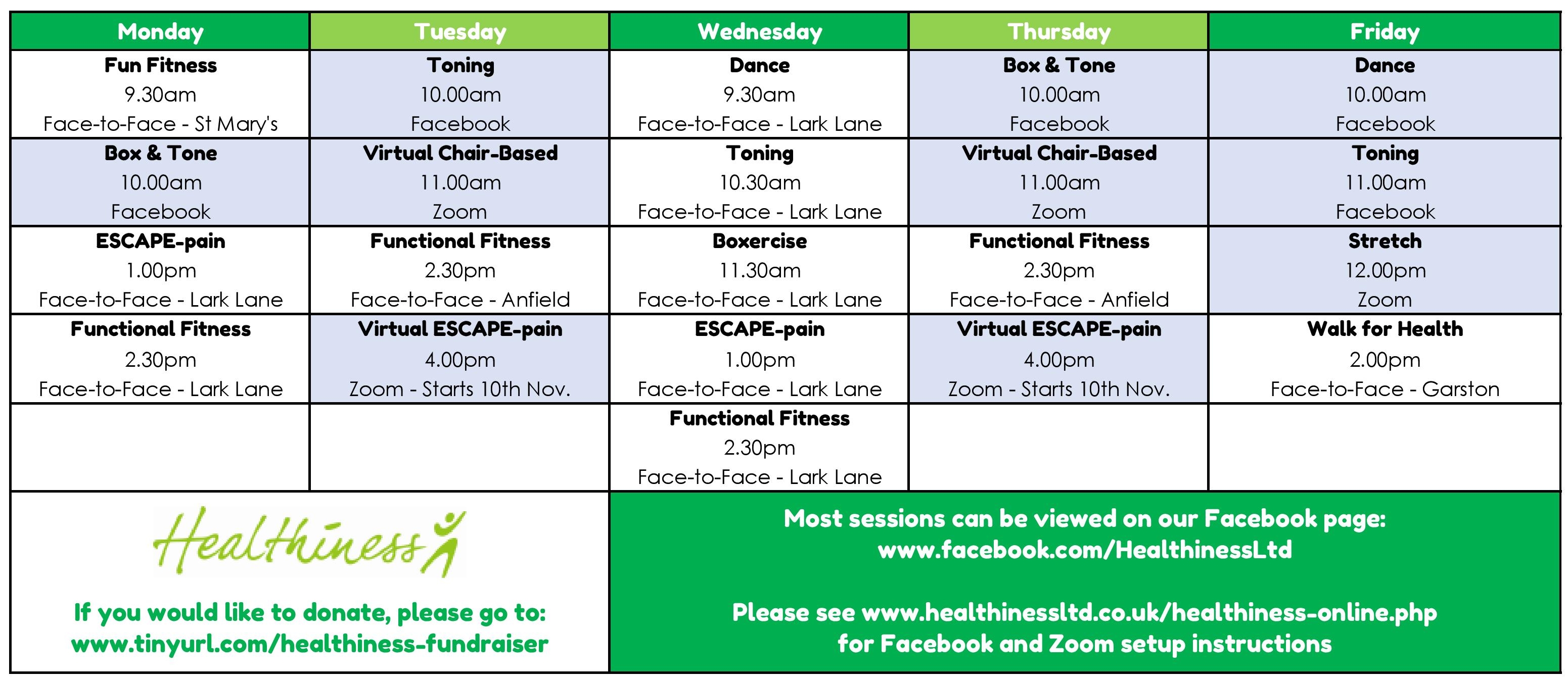 Please click/tap to enlarge timetable.
Facebook Online Session Setup Guide
All you need to view our live videos is a Facebook account. Once you have one, all you need to do is follow the steps below to get connected.
Step 2: Log into your Facebook account (ignore this step if you are already logged in).

Step 3: In the Facebook search bar, type Healthiness Ltd.

Step 4: Scroll down the page to find your video.

For more information and guidance, please contact us and we'll do our best to get you connected!
Here is our first exercise video - have a look at our YouTube page for many more 30-45 minute sessions.
All our online and live class videos can be accessed free of charge, but we do rely on donations in order to continue to provide this service.
If you would like to donate, please click here to visit our GoFundMe page.