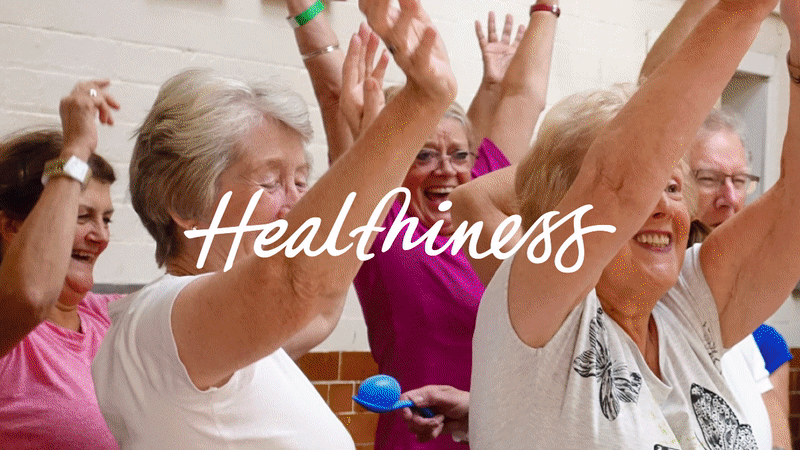 Coronavirus Update - 11th January 2021
Hello everyone,
Online classes continue. Please see the Healthiness Online page for the current timetable and schedule changes.
Due to the ongoing lockdown, sadly we are still unable to resume face-to-face classes for the time being. We'll keep you updated as the current lockdown progresses.
Best Wishes,
The Healthiness Team
Online fitness classes are hosted on Facebook and you can also find a series of 30 minute exercise videos on YouTube.
Great news! Liverpool CCG have renewed our Escape-pain contract for another year (2020/21), allowing us to deliver the programme for up to 200 people living with chronic knee and hip pain

In the same vein, the Health Innovation Network (HIN) have also confirmed they would like to extend our current Escape-pain contract until March 2021

Hot off the press, the HIN has also asked if we can deliver online Escape-pain classes including an education element similar to the face-to-face sessions we ran prior to lock-down. We have a provisional agreement in place and will let you have the full details as soon as they are finalised
Who We Are
Healthiness Ltd is a not-for-profit health promotion company funded by the Big Lottery, Henry Smith Foundation and Sport England with the NHS. We offer a variety of fitness classes and social opportunities throughout Liverpool and online, including specialist 50+ exercise, fun fitness, chair-based exercise and aerobics, walking groups, cycling groups, Couch to 5K running, active bingo, boccia, arthritis rehabilitation, fitness boot camps and dementia-friendly exercise.
For more information tailored to your interest, please select an option from the menu below.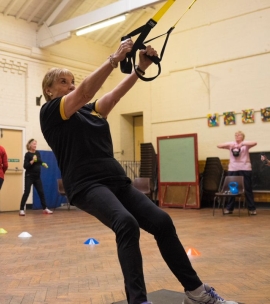 A wide variety of fitness classes especially designed for older adults, including exercise circuits, toning, stretch, boxercise and more.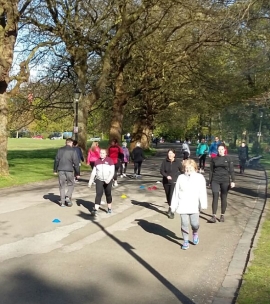 Running for complete beginners. A ten week running programme to help everyone get into running. Just £10 for a full 10 week programme!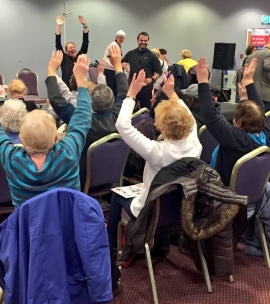 A new and innovative way to exercise - increasing exercise participation while having a game of bingo.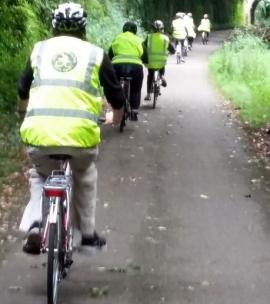 Social off-road cycling groups across the city with bike hire available and refreshments included.

Jackie - 50+ Classes
'I attend Healthiness classes three times a week, go to a rambling club and go on walking breaks. Before, I didn't exercise for years but now I get about six hours of exercise a week. Over the two years I've been attending I've come on leaps and bounds. Look at me now - I did a 5K last month!'

John - Care Assistant
'I think the project is brilliant and it has resulted in lots of benefits for our residents. They look forward to their weekly interaction the team. All staff, residents and their families enjoy joining in and learning about their health. Everyone enjoys it so much.'


Healthiness Ltd
Room 1, Toxteth Town Hall
15 High Park Street
Liverpool, L8 8DX
Site last updated: 18th January 2021
© Healthiness Ltd, 2020