​Healthiness Ltd believes that everybody deserves the opportunity to improve their health, fitness and physique. We are committed to helping you make lifestyle changes by providing you with the tools, motivation and time to achieve your desired results in a safe, controlled manner. We implement a holistic approach to health and wellbeing providing lifestyle coaching to promote long term behavioural change with sustainable results.
We specialise in efficient home based programmes that can be completed in the comfort of your own home, office or park setting without the use of complex equipment. An initial health check and lifestyle consultation will allow us to qualify your needs and provide you with an understanding of how we can achieve your goals and adapt your programme to your desired setting. Our main aim is to train and educate our clients in order that they can train effectively in the home or outdoor environment and develop their confidence and ability to sustain a programme independently.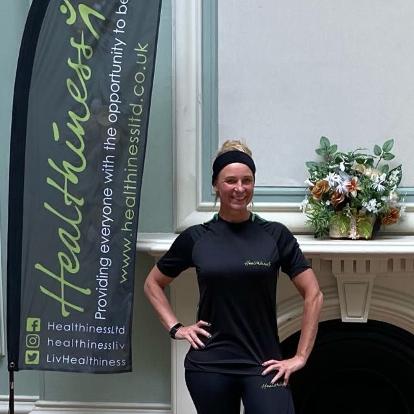 Our passion for training, industry professionalism and desire to see our clients achieve results makes us the number one choice for clients with specialist needs. We specialise in clients with health concerns including mental health problems, heart disease, diabetes, obesity, functional deterioration and absolute beginners.
As trainers to the trainer we source the best training systems available, offering you some of the most highly qualified trainers in Liverpool.
Prices will vary depending on location and needs. A delivery centre is available upon request.
Are you looking to get fit in 2022? No matter what your size, shape and ability, our fully qualified instructors are here to help! Please get in touch on (0151) 728 8874 for more details.
Please ​contact us to book a free consultation.
Fitness and Muscle Training
Increasing Muscle Mass
Weight Management & Fat Loss
Group/Boot Camp Training
Detoxification Programme
Functional Training
Strengthening and Toning
Nutritional Programme
'The Healthiness Ltd Boot Camp instructors are brilliant - they push you to achieve without being pushy or overbearing; they support you and appreciate your effort. I persevered through the winter months with dark nights and rain, and thoroughly enjoyed the wide variety of exercises.' Gail, beneficiary